Dear Internets,
I am a Harry Potter Geek...I have a mysterious harry potter cook book left presumably by house elves and a harry potter lap quilt someone made me, but since there are serious gaps in my HP book and DVD collection, I feel like a traitor in the geek badge. Lets call me a Harry Potter ENTHUSIAST then? So for all those moderately ashamed HP enthusiasts, you're really enjoy the exibit going on at the powerhouse museum in Aus. For the geeks: 'you are gonna loose your sh*t!'
Get put into a house by the sorting hat, see the hogwarts express and wander through Hagrids humble abode. Harvel at all this presented, picked and portrayed while you wish you could take photos.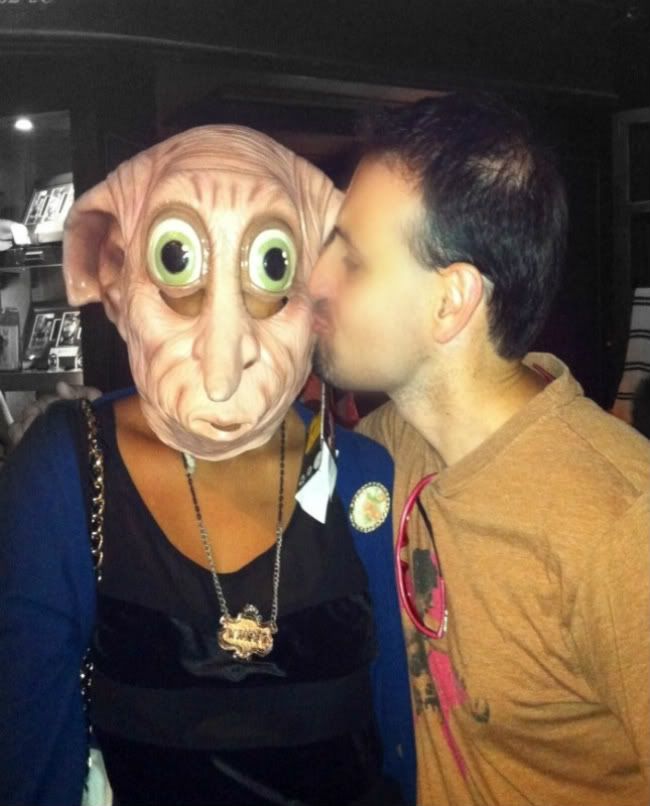 The best bit was, I was in very good company- a fellow HP enthusiast & someone who had never read a book, never watched a movie but seemed interested none the less. The best bit is, the ticket grants you access to the rest of the
museum
too.
There's a lace exhibit that's pretty rad. It made me wish I had the talent or the wallet for hand made lace. Anyone want to make me a gown? If yes, blink then giggle at the image below I found on fb
♥ pixelhazard