Dear Internets,
White clothing has always been
a pipe dream, reserved for rap or r&b artists, gangsters, skinny people and those who are far less accident prone
. As such, it shouldn't surprise you that the only pure white item of clothing I own is my wedding dress and a pearl encrusted contagious moe hair cardigan, bought for my wedding day. there are the occasional fashion items I've have eyed but then put down when the intrusively economical voice of my mother pops into my head screeching
"white gets dirty very fast",
I've never woken up with
night terrors relating to not having enough white in my walk in wardrobe
.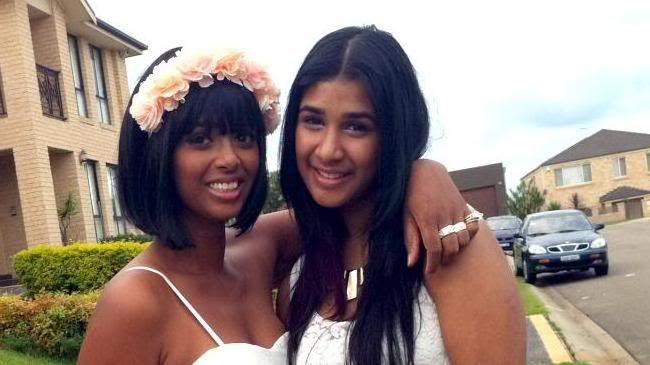 [left to right: pixel & sarahteaa]
Life was going along swimingly until I got invited to a white themed sweet 16. Lets forget the fact that being significantly older, I'd look like a total loser & just focus on the theme shall we? I am fairly certain
I hadn't suddently become a destiny's child-eque 90's sensation
, so what on earth was I going to do. Fake it til I make it. Got to love $15 dress, some additude, and desperately clinging to my conveniently aged 16 year old sister sarateaa.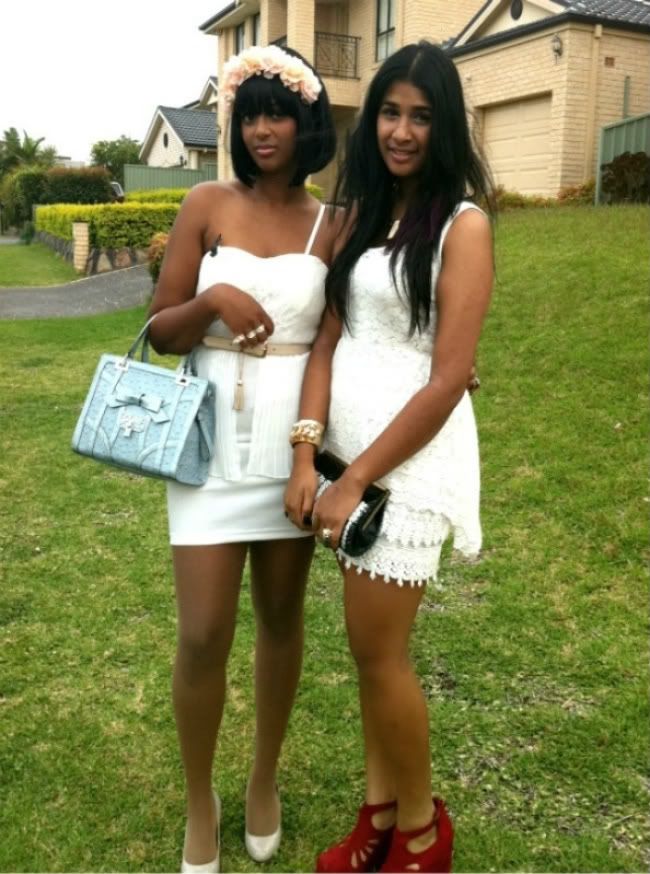 [Pixel wearing: kmart beige heels, white tightrope dress, guess box bag, black rabbit brooch, rings & floral headband stolen from little sis|Sarateaa wearing: JC heels, Koom white lace skirt, misc. white top, rings from her squirrelling, black glo mesh clutch with piano detail by Pixel, gold sportsgirl necklace]
♥ pixelhazard
doesn't know what to do with her whites now