Dear Internets,
Firstly: Happy rest of the week!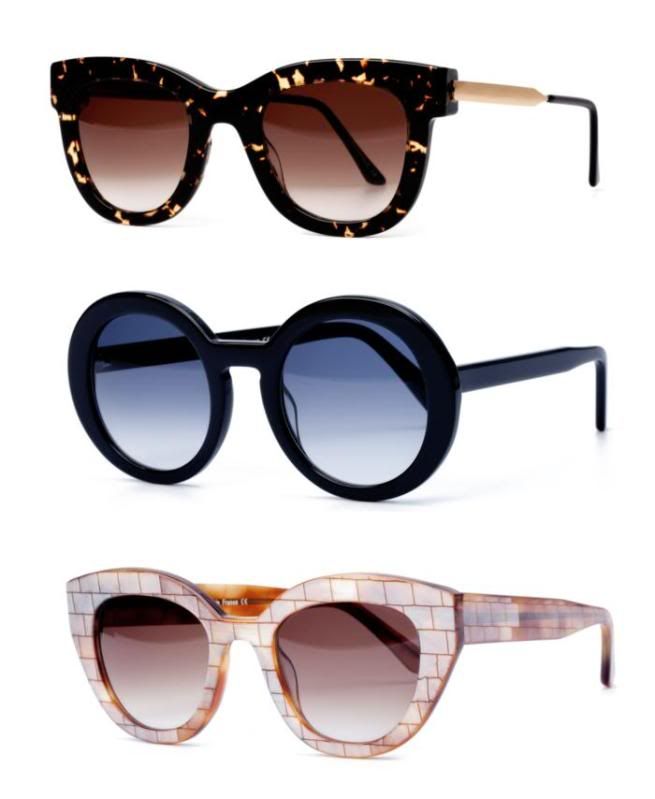 Secondly:
I've always been rather tough on my sunnies. Before you start conjuring up images of my backing over my innocently lined up sunglasses
with an acme steamroller
, let me explain my affliction. I am short sighted, and as such, have always preferred prescription sunglasses. Many a times I have bought lovely sunglasses and have wondered around blind as a bat, suffering for fashion. It didn't help that back in the day options were significantly more limited. These days I am enjoying the flexibility of prescription sunnies. Maybe I ought to give a
Thierry Lasry
pair a shot. There are just pretty enough to win me over. What do you think? I predict a few hours of sun this weekend that warrant a purchase.
♥ pixelhazard
staring through the glare