Dear Internets,
I have decided that dress codes are no reason to be drab. I spent all of school limiting myself to almost no jewellery since it was against uniform policy, so when I went to uni I unleashed the beast, wearing as big jewellery as I could manage. While my passion for statement necklaces has not since waned, big dangly earrings are not something I can wear at work, nor a
work-out my ear lobes
enjoy on a regular basis.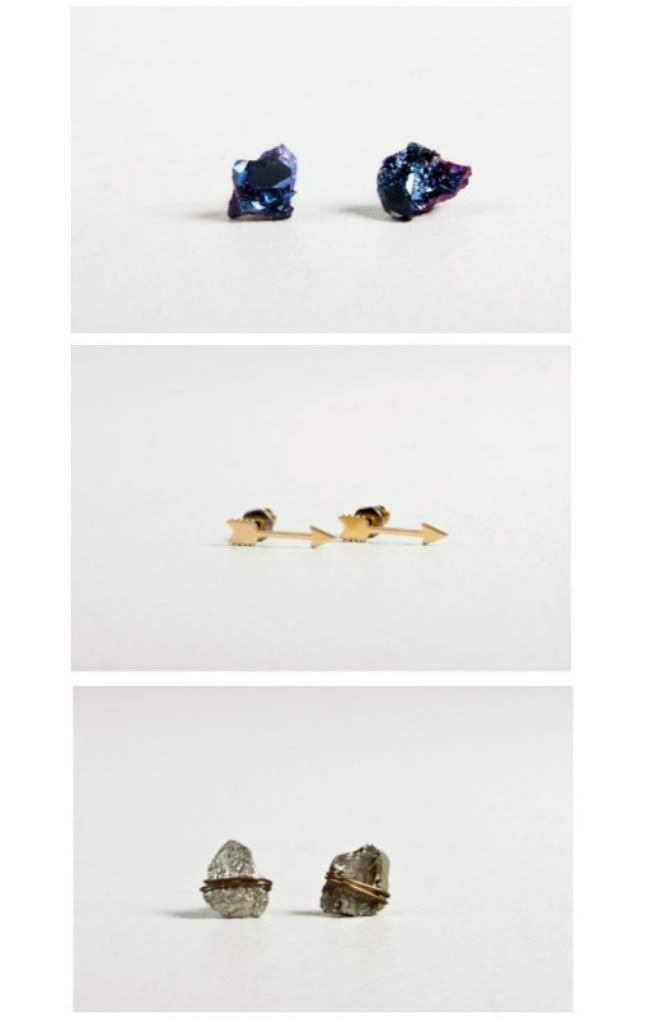 So instead my love has fallen to what I had previously thought to be the creativity quashing world of studs. My search began a little while ago and I have to admit, most stores weren't cutting it. Sparkly studs and sleepers are *yawn* boring. My
naked lobes
have had to manage until my discovery of
OAK
. In Australia
OAK
is flavoured milk that "
not only hits the spot, but dresses inappropriately to the spots funeral
" where as in NYC,
OAK
is a place you go when you actually want to buy all things awesome and wearable. I made the mistake of "window shopping" & now that I've seen the earrings they have to offer, my purse has started to groan in anticipation. Ahh the sound of shopping!
So while your ears are being preoccupied by the sound of shopping, fill your eyes and minholes with the stuff of internets!
♥ pixelhazard
melted cheese is win