Dear Internets,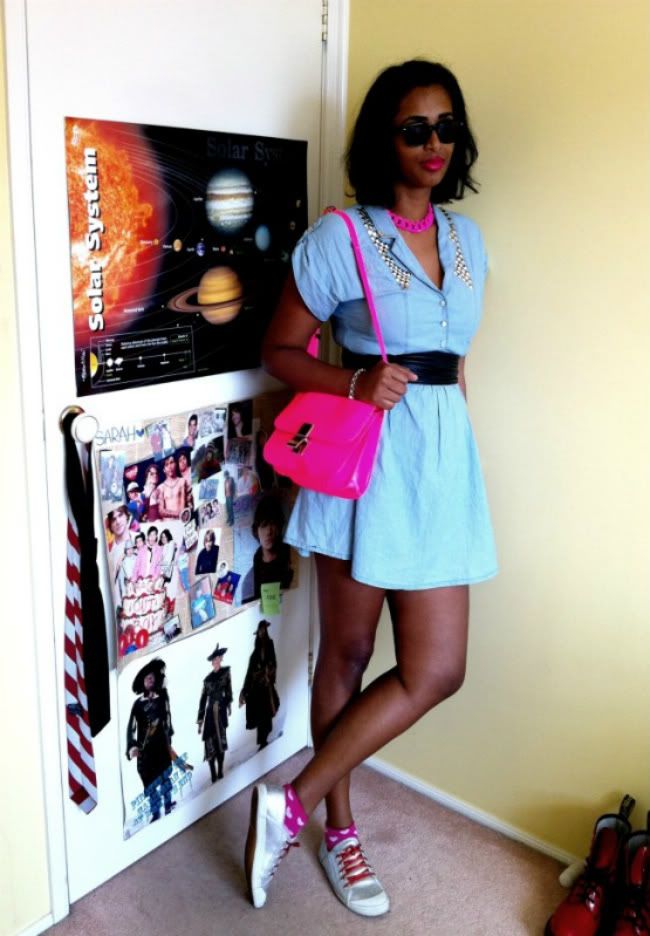 The 80's have terrorized our neutral palettes for such a long time. The photos of perms combined with fluro colours, oversized T-shirts, acid washed denim, tights and legwarmers are now supposed to be nothing but a distant memory but being the self destructive creatures we are those trends have come back with a great vengence!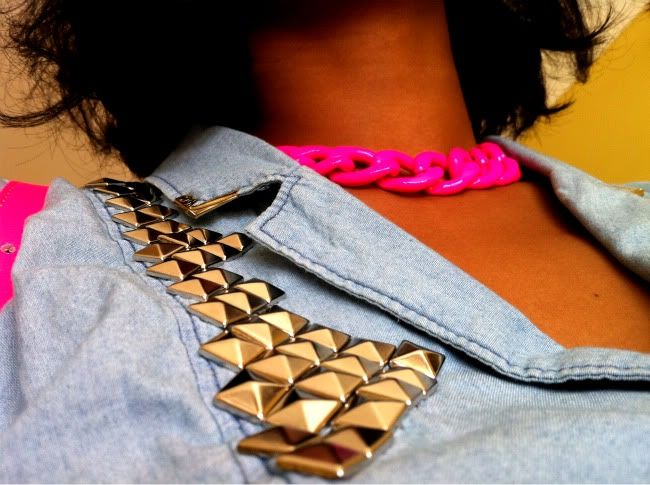 Leggings have evolved to the ever so hated and criminal jeggings
[Sidebar:
ladies, jeggings are not jeans or any form of pants and therefor cannot be accompanied with nothing but a crop top. Consider this a plea
].
Fluro colours, though more refined and specific, have come back and over the past year I've seen the punk rock gun metal studs making an appearance everywhere.
The jeggings movement is something that I can never become a part of but to the fluro pink and gun metal studs, I say :welcome to my humblke closet. There is but space for few, and for that, I am truly NOT sorry. Trends like meals should always be considered in moderation.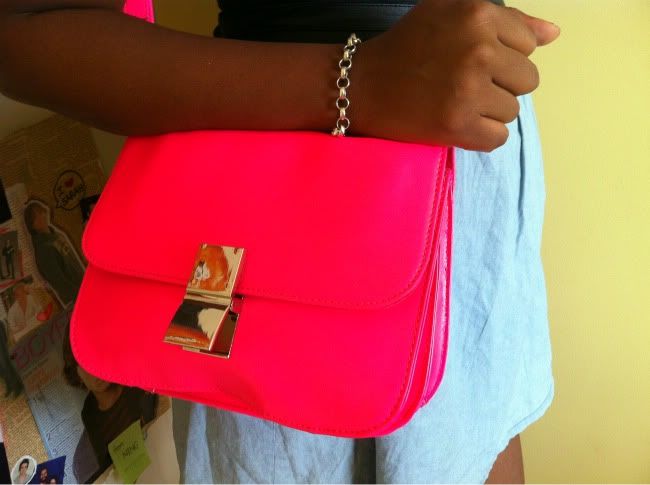 Serious fashion warnings set aside, YAY FLURO PINK & STUDS!
♥ pixelhazard
is all pink & gun metal