About me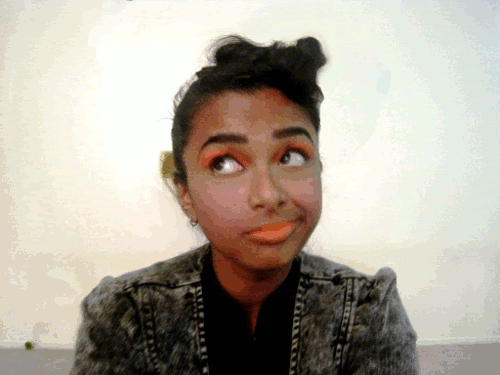 About me:
I'm PixelHazard, fashion blogger, Sydney, Australia. A fashion blogger in her 20's. If I was a garment I'd be fluro and have a "made in india" sticker on me. With a tall frame & squishy width, I love to cook for friends, gold eyelids, DIY, fashion and will tell you so against a backdrop of sarcastic humour & an east coast Australian climate. I have been in the expanding universe of the Blogosphere for years but never outwardly. As of April 2012, brightgreenlaces.com became something for the world. We hope you like us :)
If you would like to become a sponsor of this blog or contribute is some capacity, please
contact me via E-mail
[
Sarahteaa
]: little sister, cheese fanatic. On a mission to build the most perfect wardrobe of clothes, fantastically long luxurious dip dyed hair
[
Manji
]: Work mate. Not so Imaginary homemaker. Chocolate fiend
[
Mr Mo
]: Husband.Adventurer.Commerce nerd. Straight & Narrow.
[
Tsardust
]: Chef, rare ingredient finder, seamstress, sister in unique wearables
[
Sam
]: Maid of honour. Ribs buddy. Mysteriously & constantly MIA
Press
La Petite Mademoiselle Blog
Posse